SHOP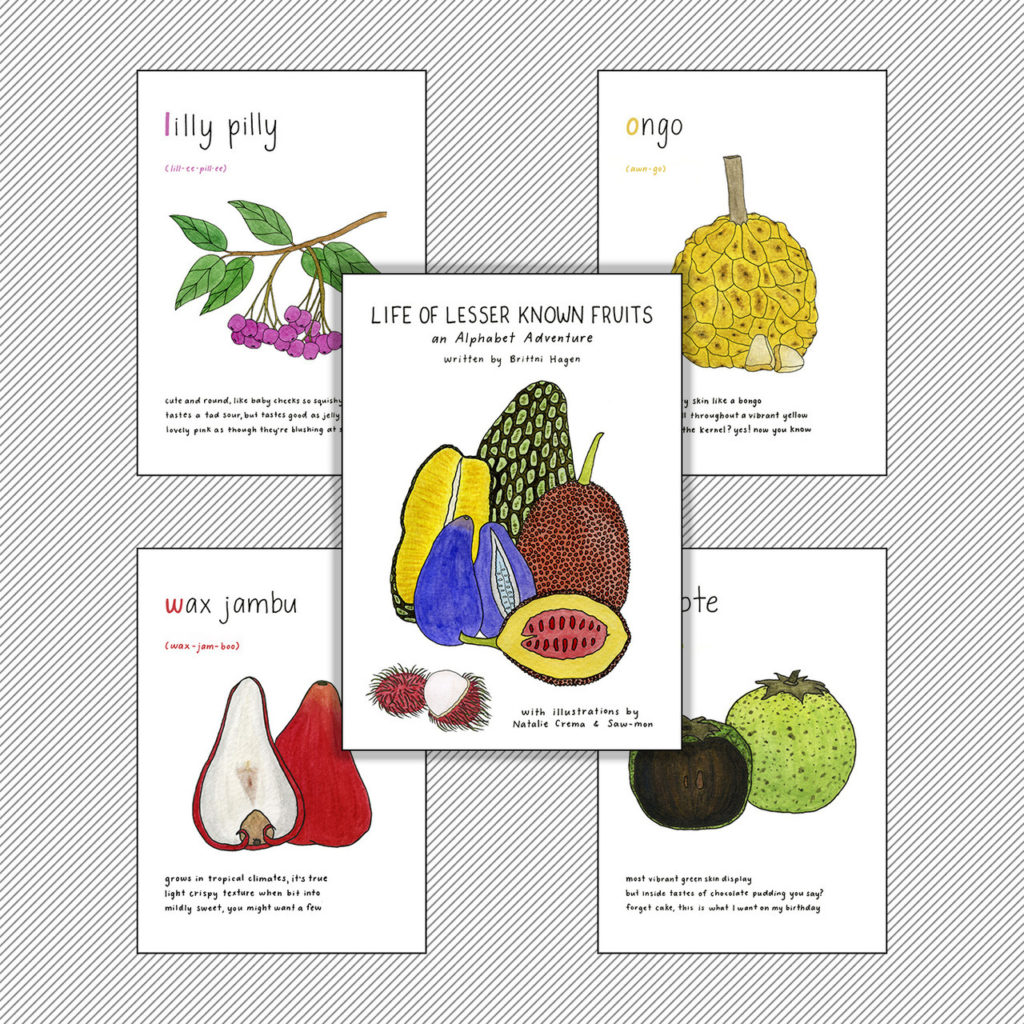 children's book
20.00
Written by Brittni Hagen, illustrated by Natalie Crema and Saw-mon, this project began 2 years ago out of pure fascination with the realm of rare fruit. In an effort to extend their passion and another very potent love (working with children), the idea sparked to create a kid's book surrounding the theme of fruit.
The artists wish to raise awareness of such natural wonders that nourish us humans and animals of Earth, as well as to invoke an interest in literacy in young minds. The hope is that children and all demographics can enjoy this educational, silly, and beautiful account of some of our planet's most unusual fruit. Thank you kindly for your support ♡
Book Description
Dimensions: 5" x 7"
Length: 20 Pages
Weight: 50g
Language: English
Concept: A picture book that chronicles various fruits throughout each letter of the English alphabet (A-Z), portrayed with vibrant illustrations and accompanied by a sensory poem of each fruit.
This product was produced using 100% Recycled Paper